Modus7 provides objective and quantified information that can be used to set the priorities for improvement of production lines. It identifies the key areas where time is lost and thereby ensures the maximum benefit of valuable resources spent tackling problems.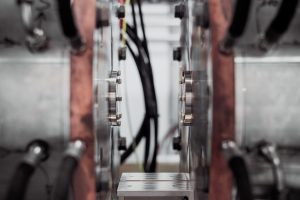 The program monitors the effect of improvements made over days, weeks, months and even years. It maintains details of line utilisation by time, and records detailed factors such as machine breakdowns, changeovers, maintenance, spoilage, loss of running speed, etc, using these figures to accurately calculate for any period.
You can build up a database of history over years that will always be readily available for subsequent analysis. Any data entered can be retrieved and amended if necessary.
It will provide graphical and reports-based analysis of the results of Lost time by percentage, Time, Spoilage, and many other factors. Figures are calculated using factors defined by the user and, where appropriate, can be expressed not only in Time but also as Production Units and Cost.
Data input screens enable users to transfer data from the working logsheet directly onto a Logsheet Input screen. Modus7 then provides an online check of accuracy by comparing Time entered with Downtime calculated from Total Production, Actual Speed and Actual Down Time.
The system is flexible and can be set up to cater for different products, lines, machines and analysis of time. It allows the user to define individual machines and group machines into lines, as well as adding new products and defining their production characteristics and run data. Configuration of production data and speeds, shift times, user permissions and a number of other factors can be undertaken by a local administrator.
Modus7 can be tailored to draw production data in the form of Works Orders and running data in the form of Downtime directly from other systems. This means that the same system can be tailored to the requirements of different sites, yet still meet the needs of all.